Brand new launch of security shutters with integrated mosquito and insect screens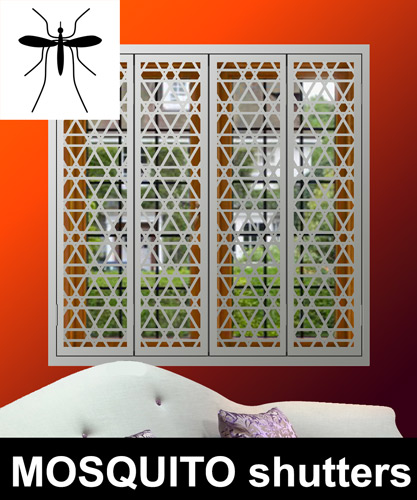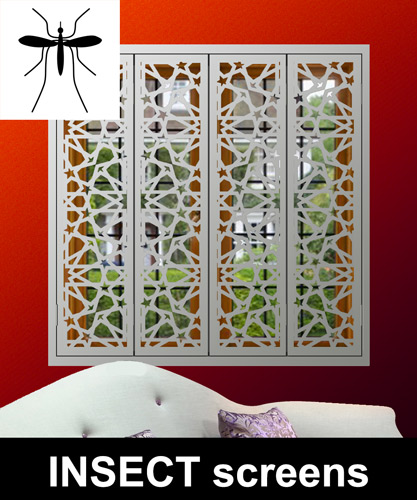 Decorative window shutters with insect and mosquito screens for internal and external use. Custom made in the UK. Huge range of laser cut designs online to choose fromWelcome to the home of decorative and stylish window shutters in the UK. Couture Cases, the one stop shop for all beautiful window shutters for the home, hotel, restaurant or store. All our decorative window shutters are made to measure in the UK by a team of dedicated tradesmen and designers who are driven to create innovative designs that everyone can enjoy and use..
Allow the fresh air into a room without compromise, and combined with the added security features provide you with the reassurance that you are preventing access to all insects as well as restricting access to potential intruders.
Our beautiful window shutters allow you to remove and clean the mosquito and insect screens with ease. Combined with our unique and exclusive designs, you can for the first time design an interior and create a home decor style that is fully complemented by your window style, and not compromised by off the shelf add on ot magnetic insect and mosquito screens.
We are a truly unique company offering complete solutions to all your window dressing needs. Browse our extensive collection of modern window metal laser cut window shutters with mirrors, optional integrated lighting, illuminated designs, and optional alarm sensors - all a world first!
Create amazing new interiors by selecting a laser cut pattern such as arabic, moroccan, art deco, geometrics, retro, classic, period or designer; choose a colour, and decide whether you require a full height design or our cafe style bifold designs.